Logs
Glasscock Sawmill, Inc. is continually in the market to purchase raw material to manufacture our products. We pay TOP DOLLAR for standing or delivered hardwood logs!! Call us for pricing information.
Timber Programs
At Glasscock Sawmill, Inc. a Kentucky Master Logger is always on site to ensure proper timber harvesting practices are utilized when harvesting timber owned by private landowners.
A Master Logger is a certified logger who has successfully graduated from the Kentucky Master Logger Program to harvest landowners timberland and are trained in proper forestery techniques to ensure harvestry does not harm the environment. Loggers must also complete continuing education every three years.
We know the importance of timberland to the world around us. Through the use of proper forestry methods, we can help increase the quality and quanitity of Kentucky's timber resources, help improve the habitat for many species of wildlife and maintain a high quality water source. Therefore, we use selective cutting methods and only harvest trees 14" and up. For the landowner harvesting timber is one way of obtaining a financial return on their investment. Unlike many natural resources, timber is renewable. That means with proper management, timber can continue to be harvested for industry reulting in economic benefit to landowners while preserving the natural beauty and habitat of the forestland.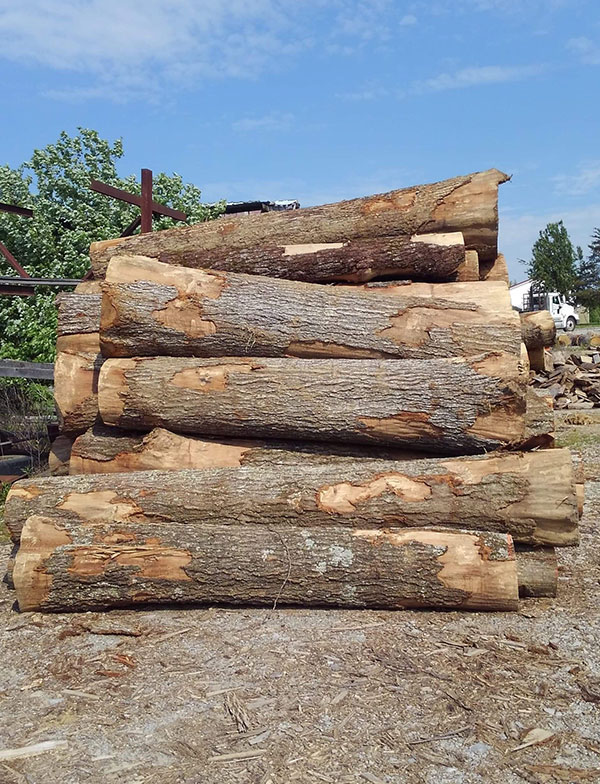 Have Questions About Our Products?
For pricing and if you would like to know more about our Hardwood Products, please give us a call, (502) 477-8662, or fill out our Contact Form. We will be glad to to assist you with any of your Hardwood Product questions and needs.
;